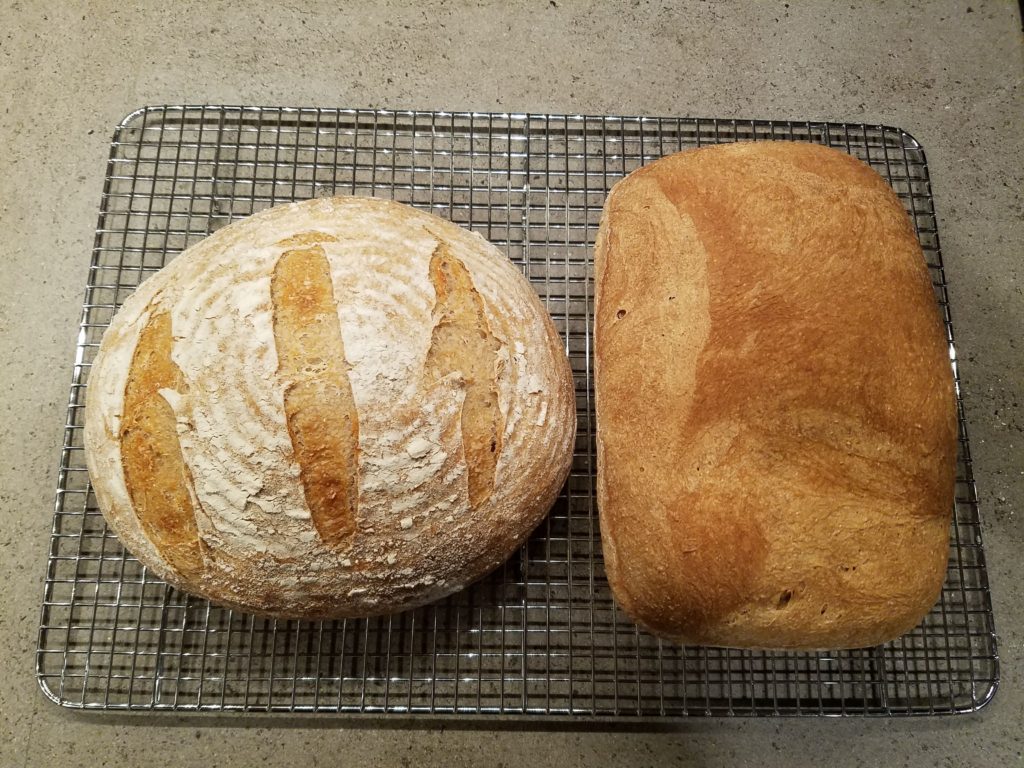 800g flour (some of this can be wheat flour)
320g starter (fed 14-18 hours prior)(most recipes call for less starter)
480g water (more for wheat flour, we've been playing with the amount of water)
1 tbsp salt
1 tbsp sugar
After years of making our house sourdough the same way (too dry), we're now playing with a few things including the amount of water (more is better but without a loaf pan, the boules tend to flatten when they come out of the basket) as well as a technique Babs found that makes holes inside (stretch out thin and fold over and over loosely). We're also playing with how often to feed the starter and when the last feeding should be before making dough. We've stopped doing punch-downs and are going straight into shaping baskets next to the fire. They usually rise in about three hours. We're playing with rise time too. It's hard to tell when they are ready for the oven but we try to catch them toward the end of the rise (not after it's finished or too early). All of these things are critical and we need to be careful not to get stuck in old habits like we did when we first started.