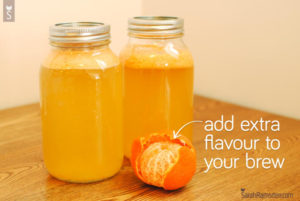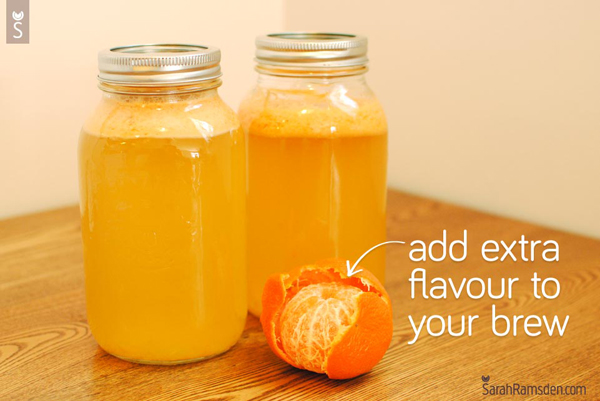 This batch of kombucha was weak but better than the 11/27 batch.  We could taste the oolong tea this time and that odd lemon taste was gone.  The medium batch was a bit stronger but still weak.
From the large batch we made 13 bottles of tangerine dream with 1/3 cup of tangerine juice and 1/2 Tablespoon of sugar.  The medium batch we made 8 bottles adding 1 teaspoon of sugar.
We removed the tangerine 5 days later.